History of Koska Since 1907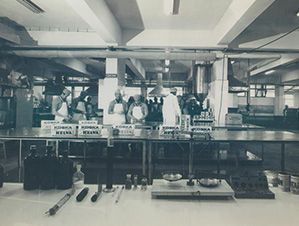 The history of Koska dates back to the 'helvacı' (halva store) run by Hacı Emin Bey in Denizli in early 1900s. Continuing the family tradition, Halil İbrahim Adil Dindar and his sons arrived in Istanbul in 1931 and opened a store in the neighborhood called 'Koska'. In time, they earned a reputation for their delicious halva and desserts. Due to their neighborhood, they came to be known as the halva store in Koska and later they officially registered this name as their brand. At the factory built in 1974 in Topkapı, they started manufacturing Turkish delight, preserves and nougat as well as halva. In 1983, brothers Mümtaz and Nevzat Dindar separated from their younger brothers and moved to the modern facilities they built in Merter, deciding to continue operations in this location. Still managed by the fourth generation, Koska continues manufacturing in its new facilities on the Avcılar-Ambarlı Junction stretching over 11 thousand square meters, with 22 thousand square meters of indoor space.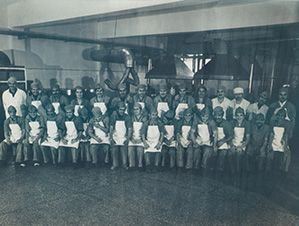 Koska's entire production machinery and equipment have been updated according to latest technology. By increasing its capacity and quality, the brand now produces not only halva, tahini, molasses, preserves, honey, Turkish delight, wafer, croquant, pismaniye, chocolate hazelnut cream and traditional Turkish desserts but also diabetic halva, marzipan and preserves, using natural sweeteners as the result of food engineers' vigorous efforts in its state-of-the-art, modern laboratories. These diabetic products, which have been put into production with the Ministry of Food, Agriculture and Livestock' authorization and the joint approval of Turkish Diabetes Foundation and Istanbul Technical University, were a huge accomplishment for Koska in the international and Turkish food industry.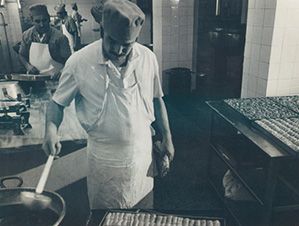 Always adhering to its tradition of quality since its inception, Koska is the recipient of ISO 22.000, ISO 9001, TSE, BRC and FDA quality certifications, as well as kosher and halal certifications to assure its customers that the products do not contain any ingredients against religious food laws. In addition to quality and taste, meeting hygienic conditions during all the phases of production is one of the most important principles of Koska. With over 700 employees, Koska believes quality production is achieved with quality personnel and as such applies the same attention and consideration for employee selection to training; all Koska employees undergo intense training until they become professionals.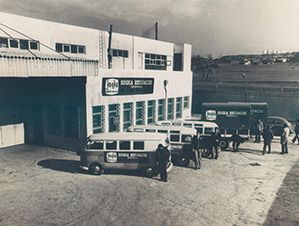 Presented to customers through all existing retail sales channels, Koska products reach a wide audience in all national hypermarkets, supermarkets and local chain stores. Turkey's largest halva producer, Koska has a significant export volume in addition to domestic sales; the brand exports to 74 countries in 4 continents.
Occupying a reliable and prestigious position in Turkish food market, Koska also has one of the highest rates of brand awareness. Set to take this position even further in the coming years with its vision, Koska's main goal is becoming a global brand recognized throughout the world.
Koska's Introductory Video